It's time for you to give emu oil a try...
Emu oil and its benefits have been topics on the Oprah Winfrey show and the Dr. Oz show. Many celebrities and pro-sports teams are using emu oil. Maybe your friends have even mentioned it.
We guarantee that once you try our emu oil, you will want to try the whole line of emu oil based products that we offer. You will never go back to other non-emu oil based products again.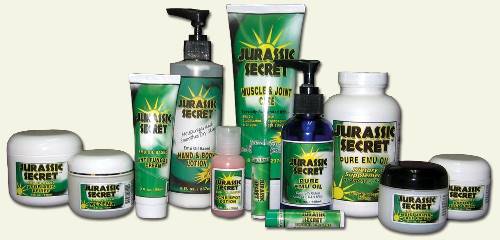 What's New!

We are now FDA (Federal Drug Administration) compliant for stated uses!
Our Muscle & Joint Care, Antifungal Cream, Acne Lotion, Rezema and Psoriasis Relief now have a Drug Facts panel on the labels.
What does this mean? If you advertise a product for use on Arthritis, Acne, Psoriasis, Eczema or as an antifungal you need to have an FDA approved drug that is approved for that use. It needs to be properly labeled as the active ingredient, and all the other ingredients must be listed as inactive.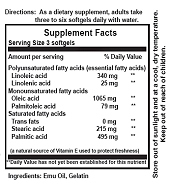 This means that all the good stuff like Emu Oil, MSN, Glucosamine, Chondroitin, Tea Tree Oil etc. are now listed as inactive. This does not mean that they are not important. If you take out the emu oil, none of the products would work well. We used just enough of the active drug to keep the FDA happy to make claims for uses. Natural products, like emu oil, regardless of how well they work, will probably never be FDA approved for any uses. Each FDA approved use can cost in the tens of millions of dollars in double-blind studies and red tape.

We have a new improved formula for the Muscle & Joint Care.
Product testing, provided by frequent users, reported that the new formula works better, lasts longer, absorbs faster and is virtually odor free! We have also increased the amount of emu oil in the Muscle & Joint Care to 20%.